As recruiters, The FerVID Group focuses on finding outstanding talent for the roles that our clients bring to us. We often have candidates approach us for help finding the right role and, whilst it is hard to say, "No", we must remain focused. Occasionally we come across people who have a compelling story and so we want to showcase profiles and see if someone wants to take a calculated risk to hire them.
Shannon was referred to us by one of our previous candidates. As a geoscientist, she performed the daily tasks of a typical Interpretation Geophysicist and spent 3 years working for an independent global energy company. She missed the abundant face-to-face interaction with fellow geoscientists and feels she could be a great fit for a technical sales role.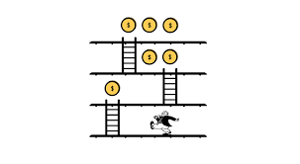 She has the technical qualifications and experience and feels that her excellent communication and interpersonal skills can easily adapt to any chosen audience. She was twice elected to be president of her geoscience student chapters (1st as the AAPG Student Chapter at University of Louisiana at Lafayette and 2nd as the SEG Student Chapter at University of Houston). In both these roles, she demonstrated leadership, got people around her to achieve results, recruited esteemed lecturers to come and present on campus and created numerous networking events, such as the UH Geoscience Crawfish Boil (funded by t-shirt profits), so that students could have the opportunity to mingle with experienced professionals.
She a natural problem solver, a proactive individual and a team player who thrives most in a collaborative environment. Shannon would be a great asset to any business development team ready to take on fresh talent. The one word that best describes her is "Passion".
Be the first to reach out to Greg Foley (greg.foley@thefervidgroup.com). We think someone is going to give her that chance and she will not disappoint.