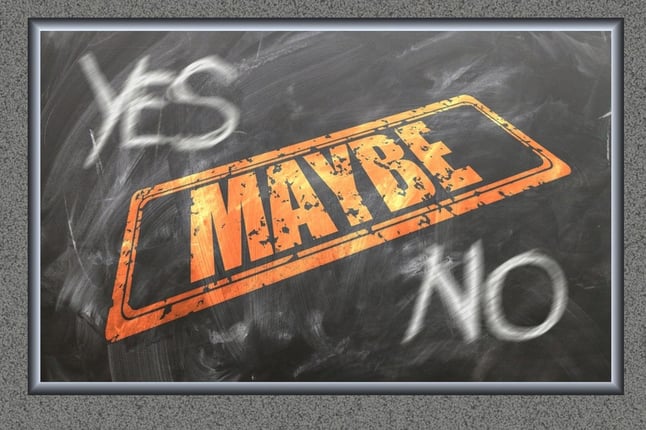 Thinking back a couple of years - Projects within the O&G space in 2013 and 2014 were in full swing. Entrepreneurs who had started the company during the previous downturn were just starting to see the business turn around and do good. All companies had plans to ramp up and were looking at more resources to hire. But then came the calls in December of 2014.
The drop was sudden.
15th December of 2014 looked good, while 15th January of 2015, things looked quite dreadful for us (Domain Consultants).
Now we are in 2018. The activity the past 2 months have increased tremendously. Calls have started to come in asking for resources who have specific expertise. Meetings have increased, interviews have increased. It almost seems like the rate of activity is similar to February 2014. The only but LARGE difference was that in February 2014 - those activities were actually resulting into projects and cash flow. We were still a bit unsure of that in 2017.
The big Question is - Are the companies ready to start projects?
2016/17 were yearr where we got only a few calls, or people, did respond to our calls, but most of them were very cautious and not many projects - actually came to fruition.
The activity this year might be a start towards good things, but unfortunately, we will not know till the rubber meets the road. Things definitely look better than before. People who have been without jobs for 2 years have started getting calls and some people we know have already landed contracts or jobs. At least 4 experts we know, have landed perm or contract jobs in the last 2 months. 2 in Petrophysics, 1 in HSE Business Analysis, 1 in Reservoir engineering. Am sure there might be several more, but am just thinking of the ones we were trying to help, gave us an update stating they are now back in the saddle.
Companies are definitely looking at their assets and evaluating to optimize production, optimize their processes. Lots of service companies are looking at IOT, Data Analytics to see if they can devise their algorithms to reduce NPT. There is a definite trend on Data Science.
Some Computer Science graduates are getting roles in O&G companies to work on Data Analytics and Machine learning. Not much yet on Geophysics. But we have been talking to companies about Geochemistry and Basin Modeling.
We checked this chain of thought with some other people in this business and they all feel the same. The water is bubbling, boiling but not flowing over is what I heard from our Petroleum Engineer - Adilson :)!
Am writing this end of February. Let's see if I can come up with a positive update on these projects.
Some insight that might help folks who are reading or looking for a job/projects.
Some of the calls that we are working on (Domain related - not IT or Software) - talking to companies about potential work in
Reservoir Engineering - Unconventional's (International and Local)
Reservoir engineering but using specific Software (Nexus, CMG etc) - International
Data Science with domain ( US Based)
Data Management around Borehole Data Management and also Drilling Data Integration (International and US)
IOT with Drilling domain (US based companies)
Petroleum engineering with Spotfire ( Houston Projects and some interest from International regions)
Geochemistry and Basin Modeling (International Projects)
Geomechanics using Drillworks (International Projects)
Not much in G&G yet for us - we are trying to move things in this area but its still slow.
What could be the Catalysts for a Positive change?
1> From a business perce - we have heard from several sources and companies that 2nd Quarter is going to be better. This is based on budget, quarter results and the objectives set for a particular group.
2> Generic comment - Political climate and changes could make the industry feel more secure and companies feel more confident.
3> One company starts and others follow - not to miss out and try to stay with the group.
4> Supply and Demand - The best thing that can happen is the demand keeps rising and companies will need to produce and things go back to normal. Hey - we can all hope for the best!
Just some thoughts from the front lines!